Revenues for Optum, which is UnitedHealth's PBM unit, topped $100 billion for the first time in the year ended Dec. 31. Optum grew revenues by 11.1 percent year over year to $101.3 billion, the company said Jan. 15.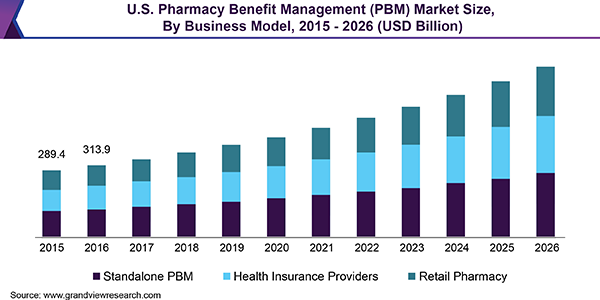 Tyrone's Commentary:
For those of you signaling the end of the PBM business model, I've got news for you. We're just getting started. The question, however, becomes does this growth come at the expense of others or through transparent business practices. I shared an analogy with my CPBS class last night and I'll share it with you here today. I write this assuming efficiency is very important to you. After all that's sort of the point isn't it?
Trial lawyers will often talk about how important jury selection is in determining who wins or loses a case. In fact, law firms spend millions of dollars every year on behavioral and psychological research to help them select the "best" jurors. Evidence be damned as many cases are won or lost based upon jury selection alone.
The same can be said for pharmacy benefit management services. Whether or not you run an efficient pharmacy benefit plan depends not only on your formulary, discounts or rebates but on the PBM you choose to do business. Select the wrong PBM and you will overpay no matter what. You see, overpayments in this industry come at a heavy cost beyond just dollars and cents.
While Optum may face heightened competition this year after Aetna and Cigna scored deals with large benefit managers, Piper Jaffray analyst Sarah James told Reuters: "We view [the Optum results] as a positive sign given the increasingly competitive nature of the pharmacy benefits management market. We believe 2019 could be a big year at OptumHealth ... and see potential for specialty [drugs] to double earnings by 2021."
[
Read More
]