"No one is immune from monetary temptation. We have a system that rewards oncologists and their chemotherapy offices with more money for giving more expensive chemo. This has to change," said Vincent Rajkumar, MD, a professor of medicine and a hematologist/oncologist at the Mayo Clinic, Rochester, Minnesota. "Last week a myeloma patient told me his oncologist had switched him from Zoledronic acid (ZA) to a 'new, easier' option: denosumab. A recent @ASCO guideline in @JCO_ASCO said both were options. ZA is ~$70; Denosumab is ~$2000. The oncologist gets 6% of the drug he/she chooses."
Distorted Model
Drugs that are administered by infusion or injection in physician offices and in hospital outpatient departments are covered by Medicare Part B, as are certain products furnished by suppliers. Under the current system, oncology practices must buy the chemotherapy drugs up front. The cost for drugs may vary; in the United States, Medicare reimburses costs on the basis of the average sales price (ASP) plus 6%. The 6% is meant to cover any variation in the acquisition price, as well as overhead.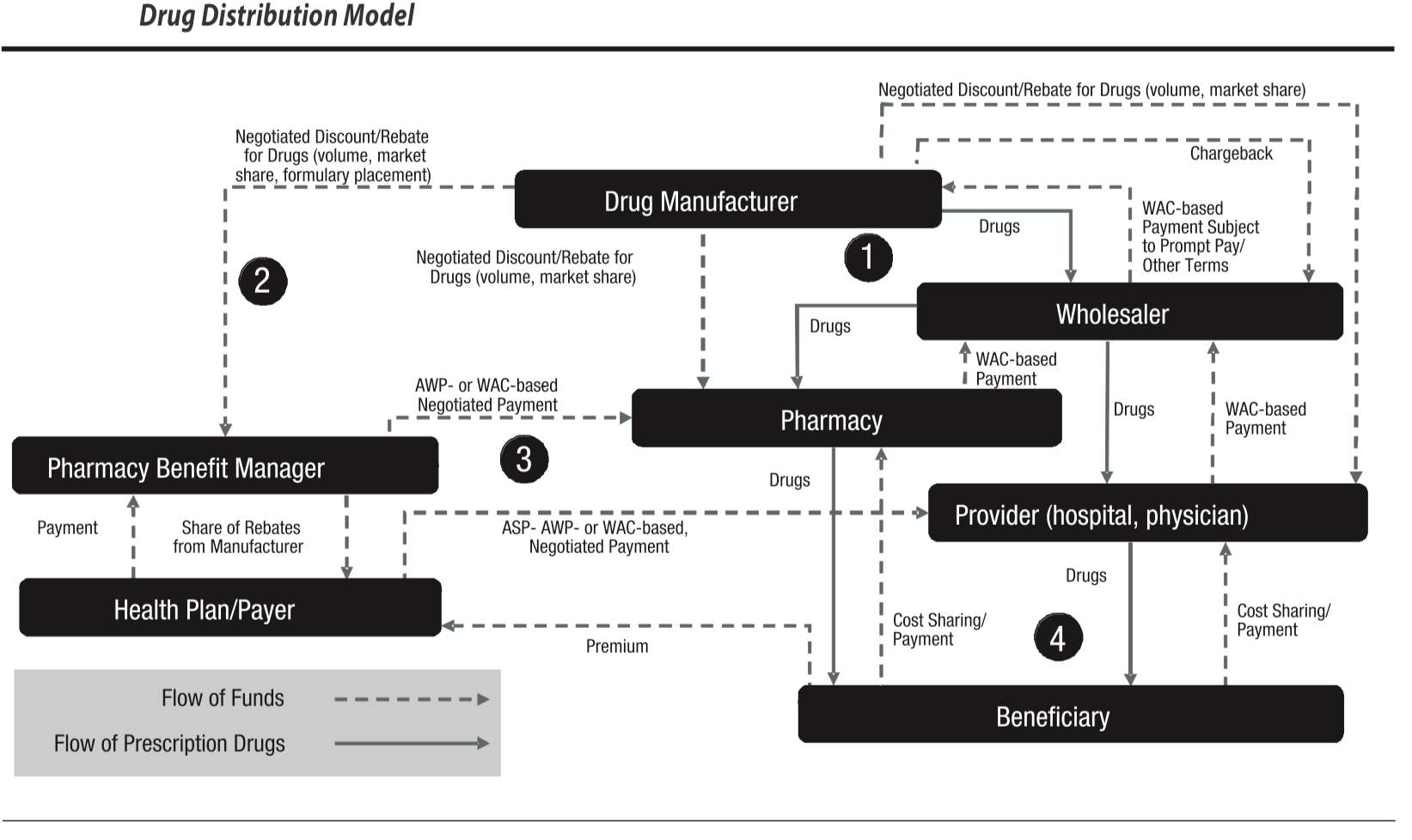 Source: Academy of Managed Care Pharmacy
Tyrone's Commentary:
A big chunk of overpayments made by self-funded employers to PBMs can be eliminated by uncovering the most important objective of the PBM. Is their primary objective to make money or to help clients? Yes, you can still make money and put clients first. There are PBMs telling clients that therapeutic substitution is a bad thing. In other words, PBMs who engage in therapeutic substitution programs do it only to drive rebates for themselves. The truth is some do and some don't. More important, is the PBM's primary objective this ultimately drives financial and sometimes clinical decisions. Avoid the "Happy Ears" syndrome and trust your PBM training and education not what the PBM tells you. This story highlights why therapeutic substitution programs are a valuable drug utilization management tool when used appropriately. It is applicable to both the pharmacy and medical drug spend categories. By the way, how much time are you allocating to monitoring the medical drug spend outside of reviewing standard reports? If the answer is little to none you might want to take a serious look. You will likely discover gross overpayments.
As Rajkumar noted in his Twitter thread, that means that providers will be paid more money for prescribing a more costly medication, even if a less costly and equally effective alternative is available — such as the case he highlighted with the myeloma patient being prescribed denosumab (Xgeva, Amgen) in place of zoledronic acid.
Continue Reading >>