As part of the deal announced Monday, Minnetonka-based UnitedHealth also would assume the debt of Diplomat Pharmacy Inc., which analysts said is valued at about $540 million. The acquisition price of $4 per share is roughly a 30% discount to Diplomat's market value on Friday, and the acquired company's stock traded down sharply on Monday.
Tyrone's Commentary:
I wrote about Diplomat's demise just four weeks ago in my blog post, "Holy cow! Diplomat Pharmacy is a shell of its former self." This was a fire sale $300M plus $400M in debt for a company which did over $5B in annual revenue. I hate to see them go it makes it tougher to compete with the Big Three. But, victory will be even sweeter when they [Big Three] are eventually humbled. Let this serve as a warning to those seeking to enter the PBM market. It is not nearly as easy as you think it is.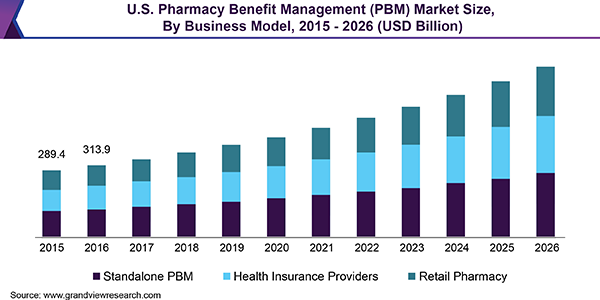 Diplomat has a track record of providing specialty pharmacy and infusion services, analysts said, but ran into trouble developing a pharmaceutical benefits management (PBM) business. Diplomat was founded in 1975 and employs about 2,200 people. The company operates in 50 states and dispensed 918,000 prescriptions last year, generating annual revenue of $5.5 billion. But Diplomat saw a net loss of $302 million last year due in part to client losses in the PBM business.
Continue Reading >>